On June 30, 2022, following the full-day DPH retreat, a dinner was held in honor of Emeritus Prof. Dr. Heiner C. Bucher.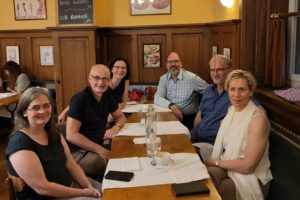 PD Dr. Franziska Zúñiga, Prof. Dr. Heiner C. Bucher, Prof. Dr. Regina Kunz, Prof. Dr. Michael Simon, PD Dr. Timm Rosburg, Prof. Dr. Sabina De Geest (from left to right)
---
Congratulations to Prof. Dr. Nicole Probst-Hensch, Head of the Department «Epidemiology and Public Health» at Swiss TPH, for being awarded the Science Award by the City of Basel for the year 2022. She received this prize for her pioneering research on the effects of air pollution on human health and her achievements in establishing biobanks and cohort studies.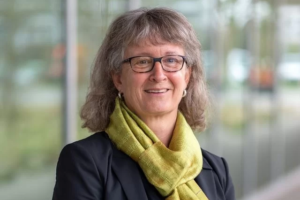 ---
Save the date for the celebration of the 30th Anniversary of ECPM, which takes place at Stadtcasino Basel on June 20, 2022.