On Thursday, February 16 & Friday, February 17, 2023, the first meeting of the Department of Public Health's Scientific Advisory Board was held. The Scientific Advisory Board is newly established and is composed of four internationally renowned experts in the fields of Public Health, Nursing Science, Population Health Sciences, and Health Economics: Prof. Dr. Antoine Flahault, Director of the Institute of Global Health, University of Geneva (CH) (Chair SAB), Prof. Dr. Lesley H. Curtis, Chair, Population Health Sciences, Duke University (USA), Prof. Dr. Catherine A. Gilliss, Dean School of Nursing UCSF, University of California, San Francisco (USA) and Prof. Dr. Ed Wilson, Associate Professor of Health Economics and Health Policy, University of Exeter (UK). We would like to express our sincere thanks to the members of the Scientific Advisory Board for their excellent advice and guidance in the strategic development of the DPH, as well as to Dean Primo Leo Schär, Vice-Rector Research Torsten Schwede, and the department members for their constructive contribution. The photo shows the participants of the closing event at the end of the second day.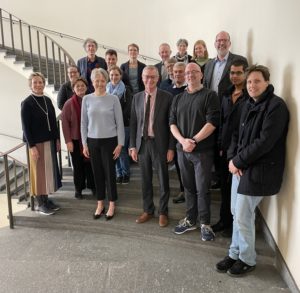 ---
The newly established Health Economics Facility (HEF) is recruiting a researcher to support the expansion of its health economics activities. All information about this exciting position can be found in the job posting.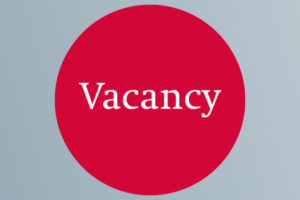 ---
Prof. Dr. Matthias Schwenkglenks has been appointed as Head of the newly established Health Economics Facility (HEF) with state-of-the-art research, consulting and teaching activities, building on well-established health economics and health services research profiles of its member institutes ECPM and INS.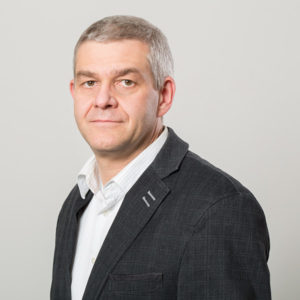 ---
Sincere congratulations to Professor Franziska Zúñiga Maldonado-Grasser who has been confirmed by the University of Basel's University Council as the new Assistant Professor (with tenure track) of Nursing Science, with a focal area of innovation in care delivery. The Swiss academic took up the professorship at the Institute of Nursing Science (INS) on 1 September 2022. Further information:
News | Pflegewissenschaft – Nursing Science (INS) (unibas.ch)
New Assistant Professor of Nursing Science | University of Basel (unibas.ch)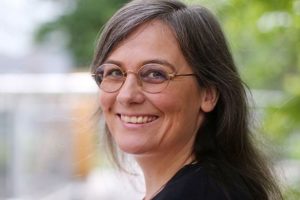 ---
On June 30, 2022, following the full-day DPH retreat, a dinner was held in honor of Emeritus Prof. Dr. Heiner C. Bucher.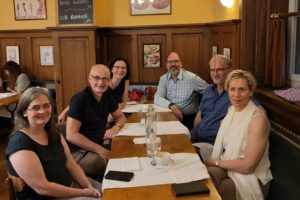 PD Dr. Franziska Zúñiga, Prof. Dr. Heiner C. Bucher, Prof. Dr. Regina Kunz, Prof. Dr. Michael Simon, PD Dr. Timm Rosburg, Prof. Dr. Sabina De Geest (from left to right)
---
Congratulations to Prof. Dr. Nicole Probst-Hensch, Head of the Department «Epidemiology and Public Health» at Swiss TPH, for being awarded the Science Award by the City of Basel for the year 2022. She received this prize for her pioneering research on the effects of air pollution on human health and her achievements in establishing biobanks and cohort studies.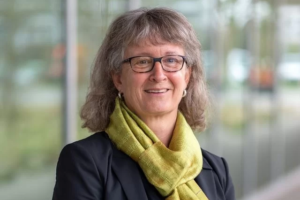 ---
Save the date for the celebration of the 30th Anniversary of ECPM, which takes place at Stadtcasino Basel on June 20, 2022.